Bike Pottstown/Bike Schuylkill is a collaborative effort that involves the hard work and dedication of many people. This page lists the major contributors to Bike Pottstown/Bike Schuylkill.

Bike Pottstown/Bike Schuylkill is managed by the Schuylkill River Heritage Area.
One of only 49 congressionally designated National Heritage Areas in the country, the Schuylkill River Heritage Area uses conservation, education, recreation, historic and cultural preservation and tourism as tools for community revitalization and economic development. The Bike Pottstown/Bike Schuylkill program fits well with the Heritage Area mission, and with its signature project: working with partners to build expand and enhance the Schuylkill River Trail.
---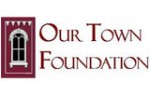 Funding support for Bike Schuylkill-Hamburg is provided by the Our Town Foundation.
The Our Town Foundation is a volunteer driven, non-profit community development organization working to revitalize and preserve downtown historic Hamburg for families and future generations to enjoy
---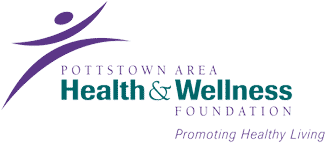 Bike Pottstown was made possible through a grant from the Pottstown Area Health and Wellness Foundation.
The Pottstown Area Health & Wellness Foundation is a community organization created as a result of the sale of Pottstown Memorial Medical Center to Community Health Systems. The Foundation's purpose is to help area residents embrace a healthier lifestyle. It provides health and wellness education and awards grants to non-profit organizations.
---
Bike Pottstown was initiated in 2008 by the non-profit Preservation Pottstown, which applied for grants to start the program and purchased 30 yellow bikes with funds from the Pottstown Health and Wellness Foundation. Initial start-up costs were also funded by Exelon and the Pottstown Police Officers Association. Because the bikes were not available in yellow, Blast from the Past Street Rods painted them the signature bright yellow now associated with Bike Pottstown/Bike Schuylkill. The TriCounty Area Chamber of Commerce was the driving force behind getting the bike share started, bringing together the people that made it happen. The Chamber also created and paid for the Bike Pottstown logo. The Greater Valley Forge Transportation Management Association (GVF Transportation) performed the Bike Pottstown Community Biking Study which examined the feasibility of biking possibilities in Pottstown.